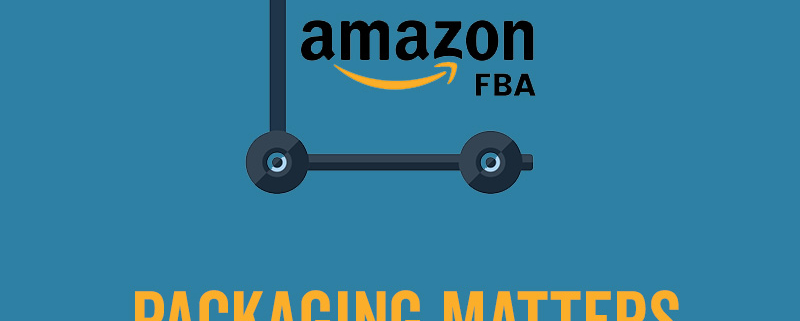 Why packaging matters for your Amazon FBA products
Amazon sellers often underweight the power of packaging. When they source products in China, they send it as-is to Amazon fulfillment centers. As customers buying Amazon FBA, we all had this experience of receiving a nice shirt in a Chinese written plastic bag, and while we liked it, we had this impression that we could have bought it for cheaper on Aliexpress. This is the kind of impression that we want to avoid.

Overlooking the packaging aspects can actually negatively impact you amazon sales, and here is why:

Better ranking
Amazon prefers original products than unbranded ones. Products with a branded and smart packaging are proven to rank up in the listings, this is also due to higher customer comment rate and rating, especially if you use your packaging to engage with them. As part of your sales growth strategy, packaging matters for about 25% of success.

Quality perception
Studies show products with branded packaging are better welcomed by clients. The quality perception differentiate your products from the Chinese competition and unbranded competitors. It is okay for customers to buy products that are made in China, but it doesn't mean marketing should be Chinese too. They can be greatly disappointed by a Chinese packaging, as it is widely associated with bad quality (sometimes wrongly).

Customers retention
People want to interact with a brand, not a product. When receiving Amazon FBA products that are not packaged, they can't do much else than interacting with Amazon customer service. Insert cards and packaging that the Packtory produces makes it a whole different world. Customers can interact with your brand, are engaged to reach your website, and that makes a whole difference.

Another point to consider when dealing with Amazon is packaging optimization. Amazon dislikes the useless and seeks optimisation in everything. This said, packaging should efficiently protect your product without taking useless size and improve your product perception and marketing power. This is the role of packaging when running Amazon FBA businesses.

At the Packtory, we are experts in designing Amazon FBA product boxes and packaging. With thousands of Amazon sellers served, our graphic design and logistic teams contributed to the success of top Amazon seller entrepreneurs worldwide by working together and delivering quality packaging to their Chinese suppliers and fulfillment centers.

https://www.the-packtory.com/wp-content/uploads/2020/04/amazon-fba-packaging-china-matters.jpg
600
800
https://www.the-packtory.com/wp-content/uploads/2019/02/logo19-2.png
2020-04-10 09:28:23
2020-04-10 09:28:23
Why packaging matters for your Amazon FBA products