You are here:
Home
/
About the packtory
A young company trying to revolve the way packaging works
Packaging Simplified.
Printing in China just got a whole lot easier – It all happens at The Packtory.
Order with just a few clicks, the rest is done for you! Our prices include design, printing and delivery, combined with a trusted payment gateway and a refund policy that meets your needs.
A modern approach to your sourcing needs.
Forget the countless emails send to random printing suppliers on Alibaba. Our vetted network of partners across China allows us to streamline the process and make your life easy. Our pricing engine automatically quotes your packaging depending on the criterias you have selectected. No more bargain and long waiting time for quotation.
Physical Products combined with digital tools.
Because things shouldn't stop at box opening, you benefit from online marketing tools for free. Time to build a long term relationship with your customers and scale your business to new highs. [Learn more]
Time to give value to your products
The Packtory gives your brand messaging the front and center treatment it deserves. Just like you, we believe that an exceptional package set will create a memorable first impression. We offer nothing short of the best and rely our business on long term cooperation and trust.
More than a box, we provide you with a set of marketing tools to skyrocket your sales.
Quality & Eco Friendly materials
E-commerce packages travel, thus we make it lightweight to save you cost and resistant to reduce claims. Plus, feel good about yourself, our materials are 100% eco friendly.
Customization & Business Tailored
Every product and brand is unique, and yours is no different. We focus on ensuring your packaging is build to meet demands.. Our team of designers & specialist are here to give your packaging that unique "unboxing experience"
Top brand recognition set you apart from your competitors. A branding kit increase the perceived value of a product – and by extension the entire brand. Your drive for success by working with the packtory, results in satisfied customers, more sales and a happy you.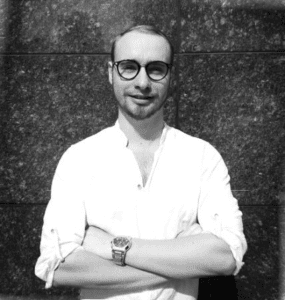 Ivan
Co-founder, Operations
The Packtory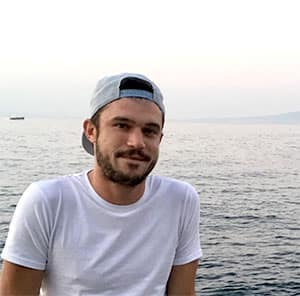 Morgan
Co-founder, Communication
The Packtory
The Packtory was founded by two European Master degree graduate who had accumulated an extensive experience in marketing & global trade. By their surrounding of e-commerce sellers, they realize the struggle on sourcing quality packaging in China.

The ideas was born. Shake an industry that's been stuck in the age of catalogs and face to face meetings. Not only it can be more transparent and accessible, it can also be more environmentally sound.
In today's world, the package you ship in is your storefront. It's the first physical interaction customers will have with your brand. We are here to make you look awesome.